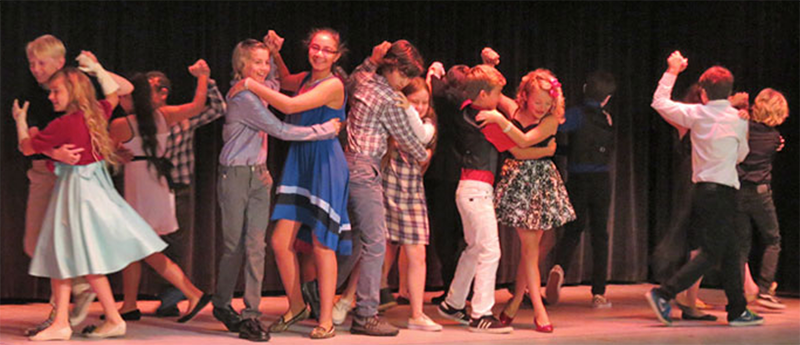 Visual and Performing Arts Dance Program
2021-22

Fourth Grade World Dance
Through a partnership with Santa Monica College Dance, SMC's dance faculty provides district-funded World dance instruction for all 4th graders. Each site will have the opportunity to learn either Hawaiian or Mexican Dance. A total of four lessons will be provided in either dance genre. Each school will select their preferred world dance style. These world dance styles can be learned and performed with proper distancing. All dance of authentic origin. Students will learn about the geography, culture and influences that make these genres so unique. The fourth and final lesson will include a presentation for families.

Fifth Grade Jazz Musical Theater
Special thanks to the Santa Monica Education Foundation for funding this outstanding program for our students in Santa Monica! Through a partnership with Santa Monica College Dance, SMC's dance faculty will provide all 5th grade students in Santa Monica with 20 lessons (10 weeks) of American Jazz Dance (Musical Theater Style). This style of dance is especially effective in maintaining social distance. Students will learn about what makes this style uniquely American including the multicultural influences. Each class will consist of a dance warm-up, lessons in jazz technique including chasse, ball change, pivot turn and leap. Each lesson will focus on learning, practicing, and refining a choreography in both Jazz dance and Hip-Hop dance all with the required social distancing.

In honor of the 60th anniversary of West Side Story students will perform two choreographies to the music of this historic musical, Dance At The Gym and America as well as a short choreography of Hip-Hop which will include both set choreography and student improvisation. The Dance At The Gym piece will instruct many of the basic ballroom step taught in previous years including Cha-Cha, Mambo, Waltz, Merengue and Rumba. America will instruct American jazz dance and Latin American dance techniques into a completed choreography. The twentieth and final lesson will include a presentation of both student narratives on the vernaculars and a performance of the two dance works from West Side Story as well as a Hip-hop piece to be performed for families.

2020-21

Current program: "Music 'N Motion" provides district-funded dance instruction for all 3rd graders. Funded by grants and PTAs, "Ballroom Madness" provides instruction for 5th graders at most of the elementary schools. John Adams Middle School (JAMS) and Santa Monica High School (Samohi) offer "for credit" dance classes. The Santa Monica Education Foundation (SMEF) funds the Robert Gilliam dance program, providing once-a-week instruction during P.E. at JAMS, Lincoln, Malibu Middle School, Malibu High, Olympic, and SMASH.

Performances: Ballroom Madness, JAMS, and Samohi present dance showcases each year.