Samohi AVID Fall Family Night: Learn about important AVID & College Information
Congratulations to our AVID Seniors on Their College Acceptances!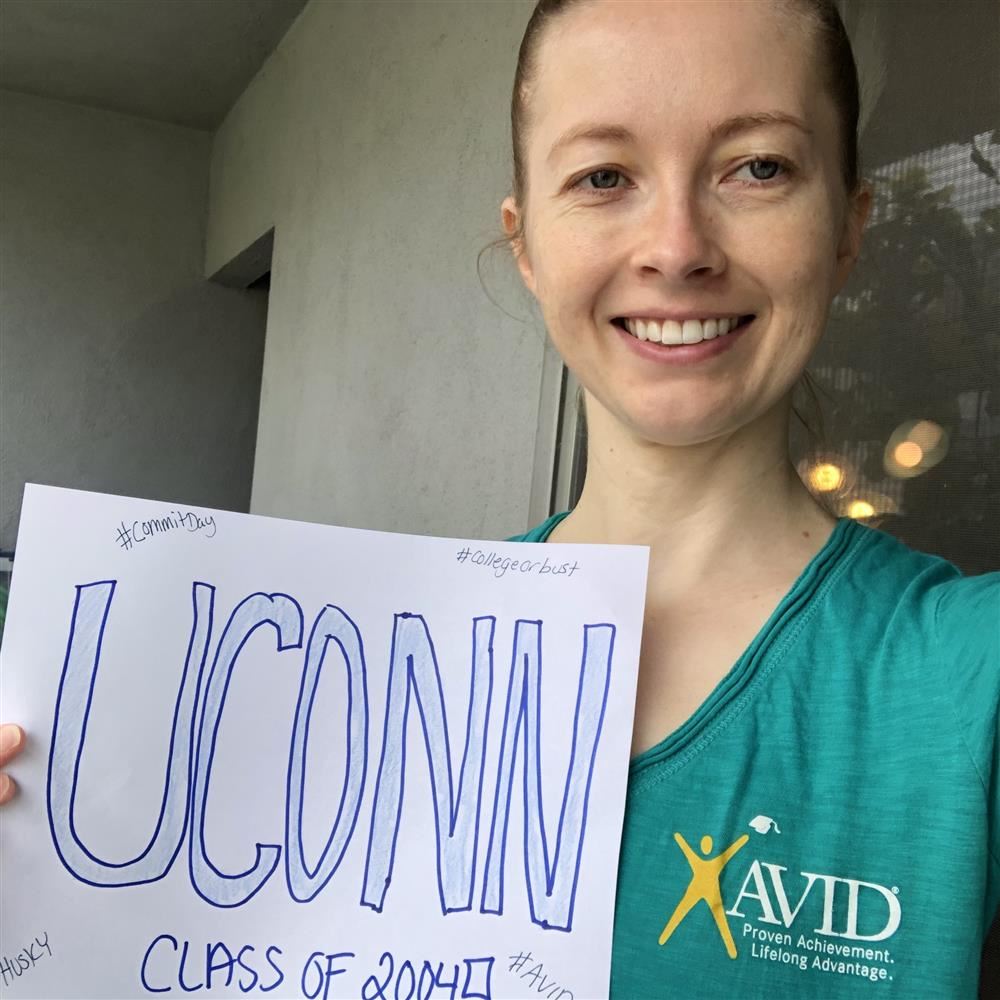 Phone:
Email:
Degrees and Certifications:
Ms.

Margaret Colburn, Santa Monica High AVID Site Coordinator

Contact Ms. Colburn, mcolburn@smmusd.org, if you have questions about the AVID Program at Samohi.
AVID at Samohi: 20 Years of Helping Students Reach Their College Goals
Santa Monica High has been proudly offering students the option of an AVID Elective class for over 20 years. Students in grades 9-12 have been receiving knowledgeable guidance on preparing for academic success in high school and college, as well as assistance in completing college and financial aide applications. Samohi AVID teachers work to teach students to improve their Writing, Inquiry, Collaboration, Organization, and Reading (WICOR) skills. Specially trained tutors are hired and work with students 2-3 times a week, providing academic assistance for core academic classes. As students move to the upper grades, they can also tap into these tutors for additional assistance with their Advanced Placement and Honors classes, with the added benefit that all members of the AVID team are also AP teachers.

To be considered for acceptance into the program, students should have:

A minimum GPA of 2.0
Grade level performance on standardized state tests in reading, language, and mathematics.
Appropriate citizenship in all classes
Strong attendance
Personal challenges to attending college, such as being the first in the family to attend college, financial hardship, underrepresented cultural/ethnic group, family or personal dilemmas, unusual circumstances, etc.
Personal interest in participating in the program as evidenced by completing all steps of the application process on time.

Applications are being accepted from students who will be in grades 9-11 next year. The 12th grade program is expected to be at capacity next year and so no NEW 12th graders will be accepted next year.

The AVID team at Samohi includes Ms. Emily Kariya (9th Grade AVID Elective teacher), Mr. Chamnauch Khem (10th Grade AVID Elective Teacher), Mr. Kyle Koehler (11th grade AVID Elective teacher) and Ms. Maggie Colburn (Site Coordinator and12th grade AVID elective teacher), Ms. Maricela Gonzalez (AVID Student Advisor), and Mr. Ernesto Flores (AVID College Counselor).